Harriet Tubman Elementary is a CPS Neighborhood and Magnet Cluster School with a Fine and Performing Arts Focus
A Magnet Cluster school has a neighborhood attendance boundary and accepts students who live within that boundary. Students who live outside of the neighborhood attendance boundary must participate in the GoCPS application and selection process in order to be considered for acceptance.
Pre-K Enrollment 
Tubman will offer one full-day preschool class for 2023-2024 school year. In 2021-2022, Tubman received the Gold Circle of Quality rating for PreK! Congratulations to our Pre-K team, Ms. Lisa and Ms. Sandra!
Pre-K applications must be handled via Chicago Early Learning. Learn more about preschool and apply via Chicago Early Learning
Enrollment at Tubman for 2023-2024
Enrollment for the upcoming school year must be done in person at Tubman. If you have accepted an offer from Tubman via GoCPS or Chicago Early Learning or live in the neighborhood, please register during the open enrollment times listed below. Required registration forms can be found in the registration section of our website. 
Upcoming enrollment times:
August 14-17: 7:30am-2:30pm
Please bring all documents below to register:
Proof of age:
Original Birth Certificate

Baptismal Record

Passport
Proof of address (Must bring two current)
Driver's License or State ID

Current Utility Bill (ComEd/Peoples Gas/Nicor/Cable)

Deed/Mortgage Statement

Voter's Registration Card
Health requirements (Must be submitted by the first day of school)
Current Physical (Students entering Pre-K, Kdg, 1st, 6th, and 9th grades must have a physical)

Immunization Records

Dental Exam
Families enrolling for Pre-K must also complete this additional form.
Questions about registration? Please email Ms. Gordon.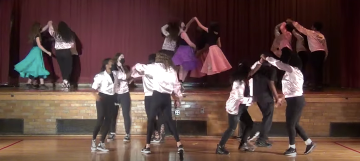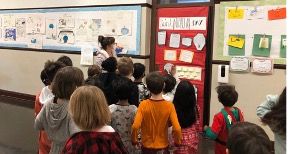 Tubman Family Ambassadors
Thank you for the interest in the Harriet Tubman Elementary School Community! The Tubman Family  Ambassadors are a group of volunteers who are available to answer questions about our school community. We are dedicated to welcoming students and their families to our school. Please feel free to contact us at tubman.ambassadors@gmail.com with any questions you may have and we will connect you with a Tubman Ambassador. 
Please note that responses provided are from Tubman community members and are not communications from the administration.