Harriet Tubman Elementary is a CPS Neighborhood and Magnet Cluster School with a Fine and Performing Arts Focus
A Magnet Cluster school has a neighborhood attendance boundary and accepts students who live within that boundary. Students who live outside of the neighborhood attendance boundary must participate in the GoCPS application and selection process in order to be considered for acceptance.
Enrollment at Tubman for 2022-2023
Enrollment for this school year is in process and must be done in person at Tubman. 
Please bring all documents below to register:
Student's Original Birth Certificate

Parent's Valid Driver's License or State ID with the Current Home Address

Proof of Residency (Current - ComEd, Gas, Deed, Mortgage Statement, Cable...) - Please bring two forms for proof of residency if your license or ID are not current. 

Student's Latest Immunization Records and Physical (If available, must be turned in before the start of school on August 22nd)
Questions about registration? Please email Ms. Gordon.  
All children residing in the City of Chicago who are 5 years old on or before September 1, 2022 (Birthdates 9/2/16 - 8/31/17), are eligible for enrollment into a CPS Kindergarten program.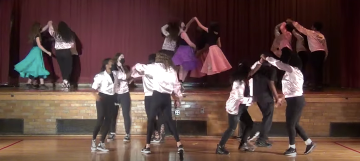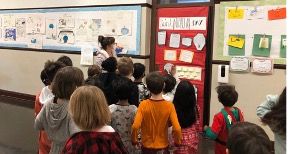 Tubman Family Ambassadors
Thank you for the interest in the Harriet Tubman Elementary School Community! The Tubman Family  Ambassadors are a group of volunteers who are available to answer questions about our school community. We are dedicated to welcoming students and their families to our school. Please feel free to contact us at tubman.ambassadors@gmail.com with any questions you may have and we will connect you with a Tubman Ambassador. 
Please note that responses provided are from Tubman community members and are not communications from the administration.